December 17, 2011
CONNETQUOT TEACHERS ASSOCIATION HELPS MAKE
6th ANNUAL 'EVERY CHILD'S DREAM' A REALITY
Ronkonkoma, NY --- 'Every Child's Dream' is an annual charity event created, organized and ever-expanded, by Mr, Ken Mangan, of Sayville. On December 16th Mangan, along with over 100 volunteers including members of the Connetquot Teachers Association (CTA), hosted the 6th Annual Every Child's Dream dinner at Sayville High School, in Sayville, NY. According to Mangan over 700 invited guests were served dinner, while volunteers would distribute coats, sweaters, hats, gloves, scarves, blankets and school supplies to needy neighbors. CTA President Mr. Anthony Felicio, Jr., was proud of his membership's continued support of Mr. Mangan's wonderful effort to help the needy.
Invited guests were served on linen-covered tables, by waiters and waitresses wearing white gloves, in two seasonably decorated cafeterias at Sayville High School. Felicio, along with CTA Vice Presidents Dr. Brad Lindell and Chris Dolce arranged for Connetquot teachers (including retired teacher Steve Levine) to sort and distribute coats, and other winter wear. Suffolk's homeless and needy guests were served snacks, dinner and dessert, and then had the opportunity to select from hundreds of pieces of gently used, as well as new, 'winter gear' that had been donated for their use. Youngsters were provided with their own surprises which included gifts distributed by Santa and his elves, Rudolph (with a flashing red nose), and a very big Snow Man!
According to CTA President Tony Felicio, Jr., "This is the fifth year that Connetquot teachers have volunteered to be a part of this wonderful event." Felicio went on to recognize, and congratulate, organizer Ken Mangan's efforts to help so many children and adults each year. One Connetquot teacher was heard to say that "… on a night like this it makes one grateful for what we have, as well as the opportunity to help so many of our neighbors." The Connetquot Teachers Association has again committed to being an important part of next year's 'Every Child's Dream' dinner.
So many families participated again this year that there were two dinner sittings at 5:30 PM and again at 7:30 PM. Taking part in the 2011 'Every Child's Dream' dinner was Presiding Officer William J. Lindsay of the Suffolk County Legislature, as well as 6th District Legislator Sarah Anker.
Congratulations to Ken Mangan for his incredibly generous efforts on behalf of Suffolk's homeless, and needy. The
Connetquot Teacher's Association
has been increasingly involved in community events, which includes financial support of local sports teams, collecting clothing for the needy, raising funds to fight cancer, and providing college scholarships for Connetquot CSD students.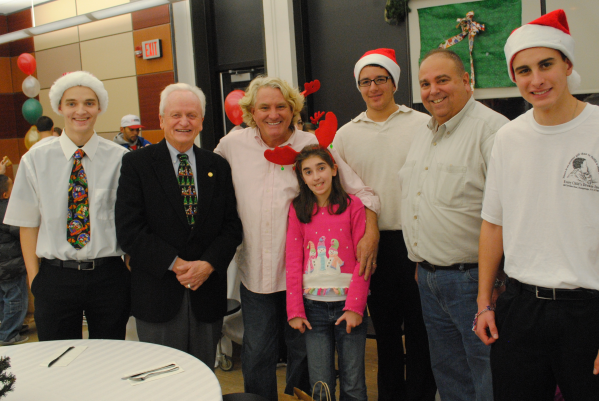 Suffolk County Presiding Officer Mr. Bill Lindsay and CTA President Tony Felicio,Jr., join student volunteers in thanking event organizer Mr. Ken Mangan for making 'Every Child's Dream' come true!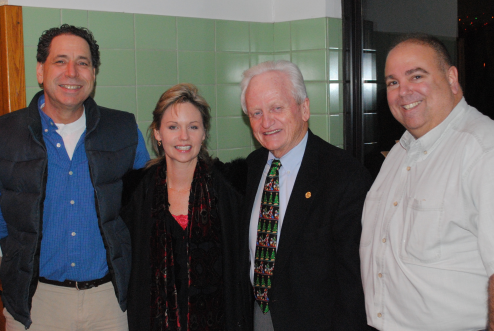 Suffolk Legislators Sarah Anker and Bill Lindsay (presiding officer) congratulated CTA officers Dr. Brad Lindell and Tony Felicio, Jr. for their support of Every Child's Dream.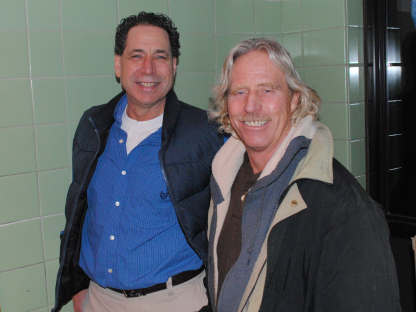 CTA members Dr. Brad Lindell and Steve Levine (retired) help distribute 'winter gear'.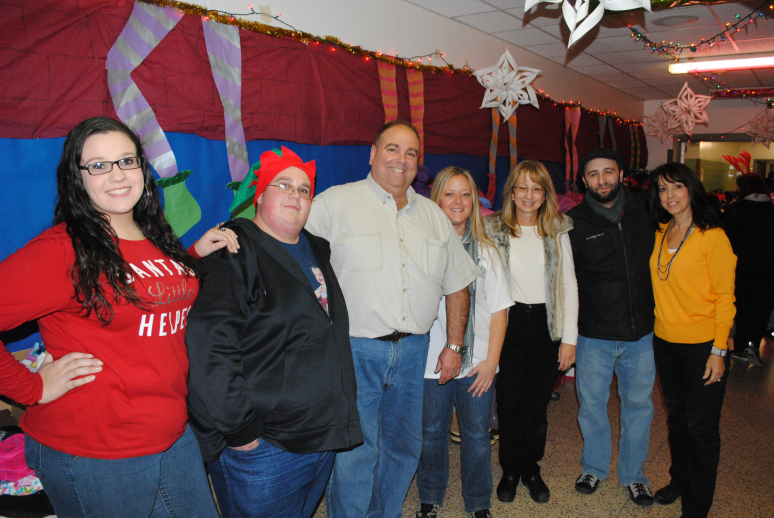 CTA President Tony Felicio, Jr., (c) joins Connetquot teachers and family members in distributing winter necessities to needy Suffolk County residents.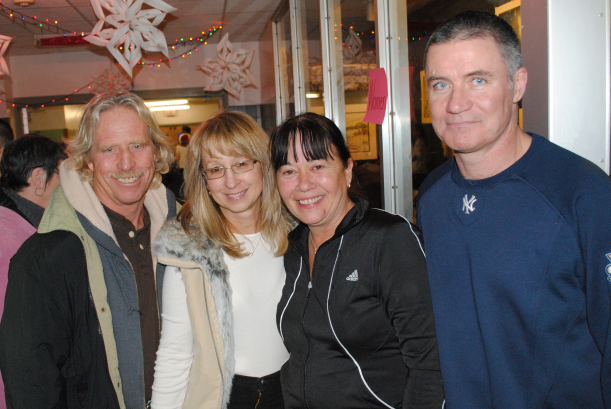 The Levine & McGinnis families volunteered to help needy neighbors.
(story and photos by Joe Maniaci)