October 11, 2017
CONNETQUOT TEACHERS ASSOCIATION 'STEPS UP'
TO PROVIDE RELIEF SUPPLIES FOR PUERTO RICO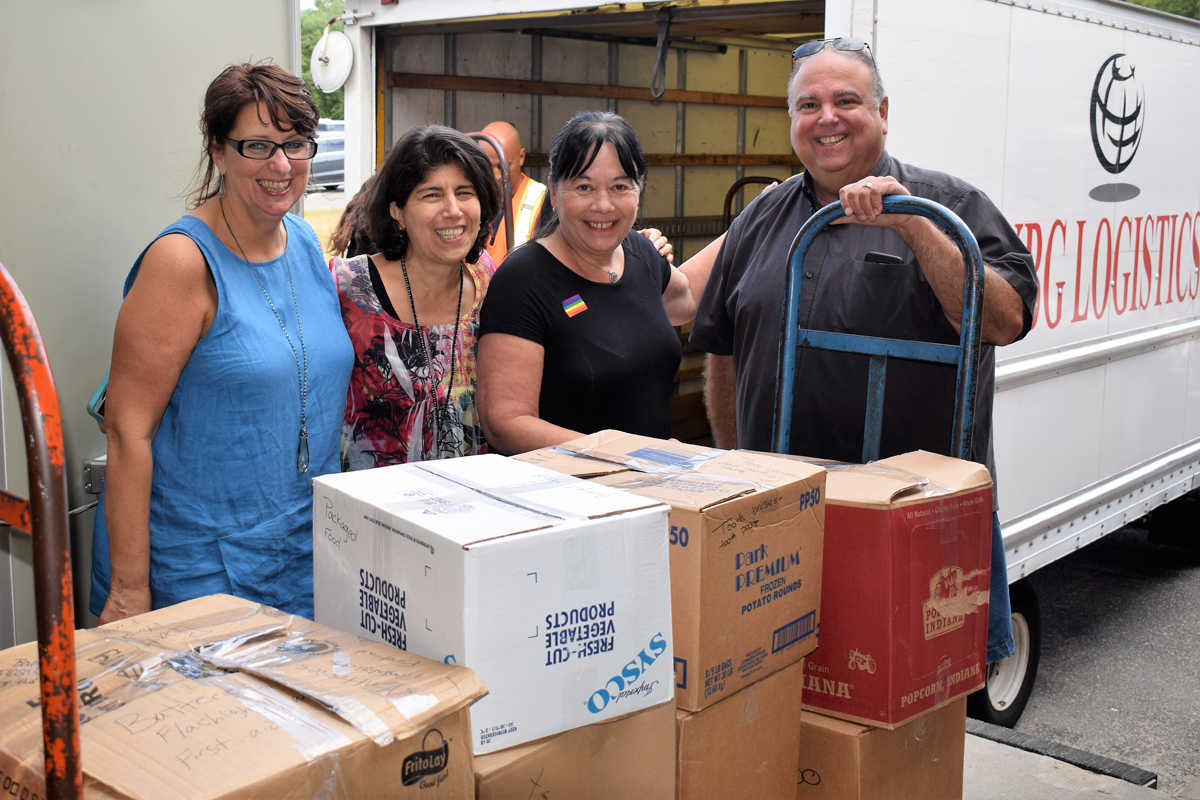 Felicio congratulates CTA members, and FLHS Advisors, Cheryl Sosa, Adriana DeFelice and Eileen McGinnis for their successful drive to collect supplies for Puerto Rico.
Bohemia, NY --- Anthony Felicio, Jr., President of the Connetquot Teachers Association (CTA) joined with students, teachers and members of the Connetquot community to provide additional relief supplies to be sent to the needy on the island of Puerto Rico. In a program that was organized by Connetquot High School Foreign Language Honor Society (FLHS) Advisors Cheryl Sosa, Eileen MGinnis and Adriana DeFelice, the CTA President dropped off more than $500 worth of badly needed supplies on October 11th to help our friends on the island of Puerto Rico.

Felicio said that "The Connetquot Teachers Association is proud to support our students and teachers with their effort to help the people of Puerto Rico. The Association hopes that our contribution can help make a difference for families struggling to survive during the long recovery process, caused by the horrific storms." Currently, despite assistance from the U.S. government, and from around the world, people are suffering from a lack of simple necessities such as clean water, electricity, canned food and simple communication availability.

The FLHS posted fliers around the high school and made daily announcements asking students to help in whatever way they could. Ronkonkoma, and Oakdale-Bohemia, Middle Schools also joined the effort to help our friends to the south. Calls went out for sunscreen, wipes, cases of water, feminine products, bug spray, first aid supplies, diapers, baby food and formula.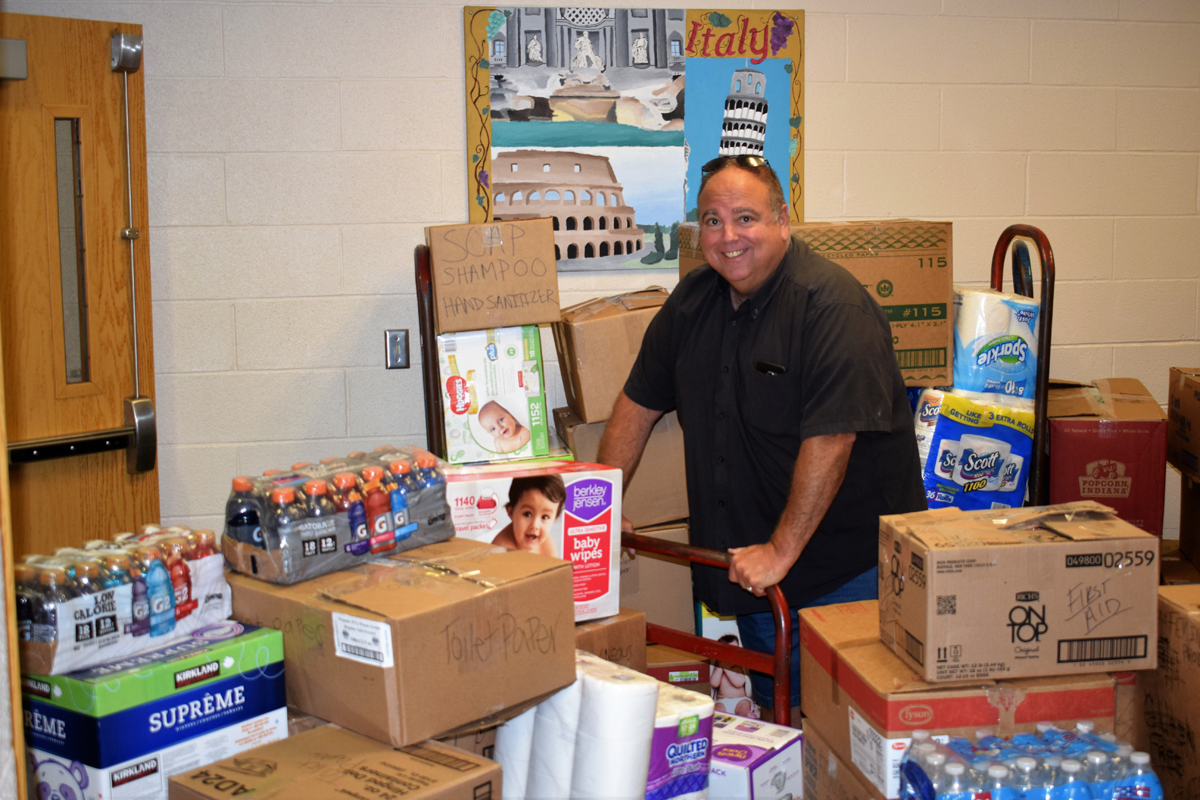 CTA President Anthony Felicio, Jr., helps package relief supplies for the needy in Puerto Rico on October 11th.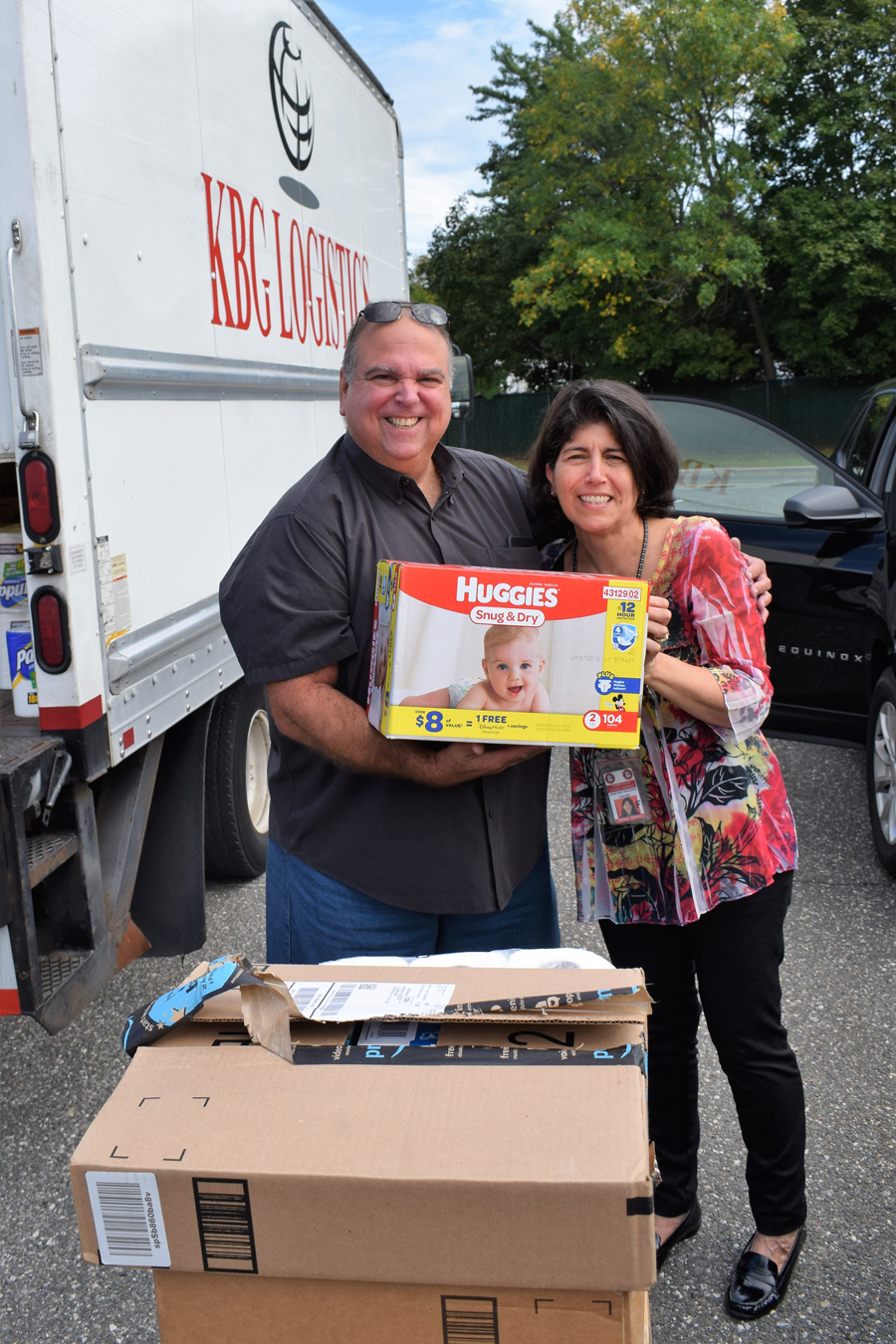 CTA President Anthony Felicio, Jr., helps FLHS Advisor Adriana DeFelice load the supplies to be sent to Puerto Rico.
photos by Joseph Maniaci