June 15, 2016
CONNETQUOT TEACHERS ASSOCIATION CELEBRATES
CAREERS OF FIVE RETIREES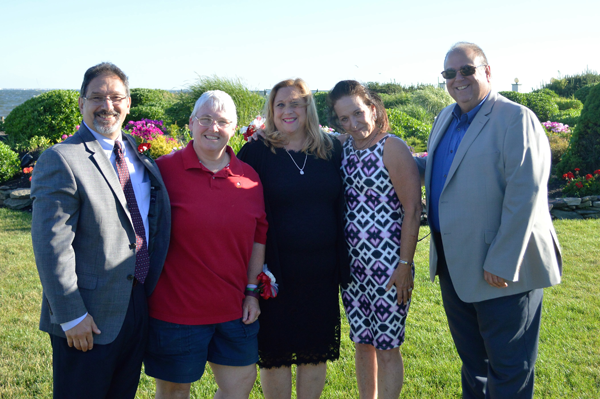 CTA President Tony Felicio, Jr. (r) congratulates the latest class of retirees
(l-r) Charlie Trupia, Deirdre Kirwin, Debbie Galante and Jean Williams. (missing from photo – Rosemary Riegger)
Sayville, NY --- The Connetquot Teachers Association (CTA) celebrated the careers of five veteran educators on June 14th, at the Lands End Caterers in Sayville, NY. Debra Galante, Deirdre Kirwin, Rosemary Riegger, Charles Trupia and Jean Williams were recognized and commended for their years of service to the children of the Connetquot Central School District.

Colleagues, spouses and long-time friends joined CTA President Anthony Felicio, Jr., in celebrating the careers of the latest class of retires, wishing them all good health and happiness in their well-earned retirement. Felicio, on behalf of the organization, thanked the retirees for their dedication to the families of the Connetquot community. Despite their youthful appearance the retirees average over 25 years of dedicated service to the children of the Bohemia, Oakdale and Ronkonkoma communities!

Felicio thanked each of the retirees for their service, calling them an inspiration to the newer teachers in the district, five of whom earned 'tenure' status from the Connetquot School District on this same night! Congratulations, thank you, and best wishes for a healthy and enjoyable retirement to the latest class of Connetquot Retirees!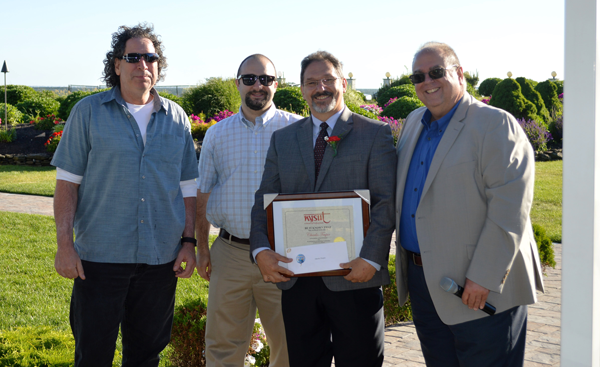 CTA officers Dr. Brad Lindell, Chris … and Tony Felicio, Jr.,
congratulate new retiree, and friend, Charlie Trupia.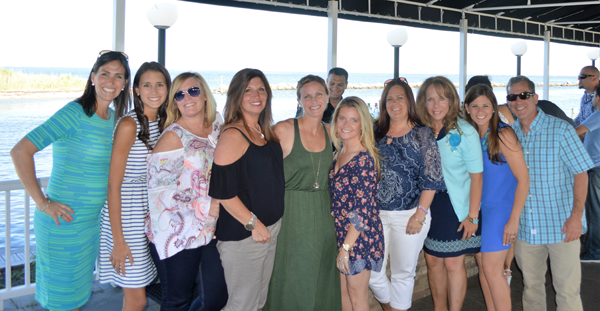 CTA members relax during the retirement dinner, enjoying time
with friends, as the school year winds down.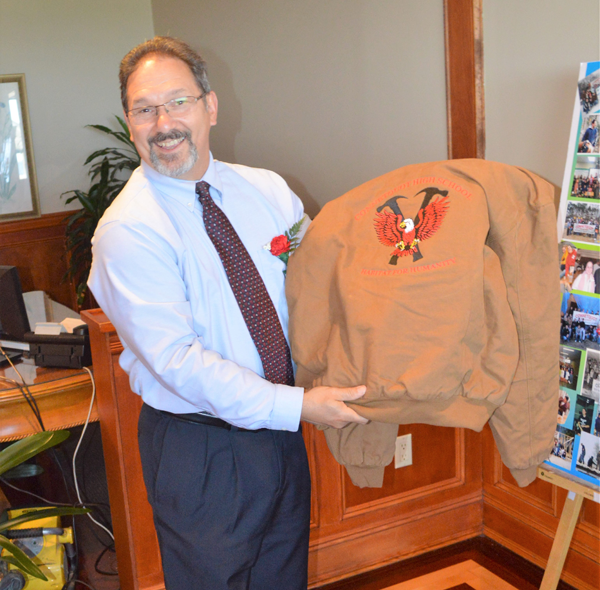 Retiree Charlie Trupia, who also is the original advisor to Connetquot's Habitat for Humanity Club, is presented with a special jacket as a reminder of his years building homes for the needy.

(photos credit: Joseph Maniaci)