December 19, 2016
CONNETQUOT TEACHERS ASSOCIATION SUPPORTS
BIDE-A-WEE PET ADOPTION ORGANIZATION

CTA President Anthony Felicio, Jr., presents a $200 check to the BideAwee organization to support their important work for animal lovers.
Bohemia, NY --- Connetquot Teachers Association (CTA) President Anthony Felicio, Jr., working with Mrs. Beth Albert, arranged for a very special visit by a number of little friends who would bring 'comfort and joy' to the faculty and staff of Connetquot High School! Felicio arranged for the BideAwee Pet Adoption Center of Wantagh, to bring a few friends to visit the staff, and collect a $200 donation by the CTA to support the important work of the organization.

"The Connetquot Teachers Association would like to thank its member and BideAwee volunteer Ms. Beth Albert for coordinating today's event," said Felicio. "It is a pleasure supporting such a wonderful organization that does so much for abandoned, and abused, pets, and the families that adopt them. The volunteers do amazing work to ensure the safety and well-being for so many adorable 'fur-babies'. I am sure these sweet and adorable puppies found their 'fur-ever' homes today."

BideAwee is a global leader in animal welfare and is committed to cultivating and supporting the lifelong relationships between pets and the people who love them. BideAwee relies on donations from animal lovers to continue to provide the comprehensive array of high quality services that improve the lives of pets. For additional information contact: www.bideawee.org.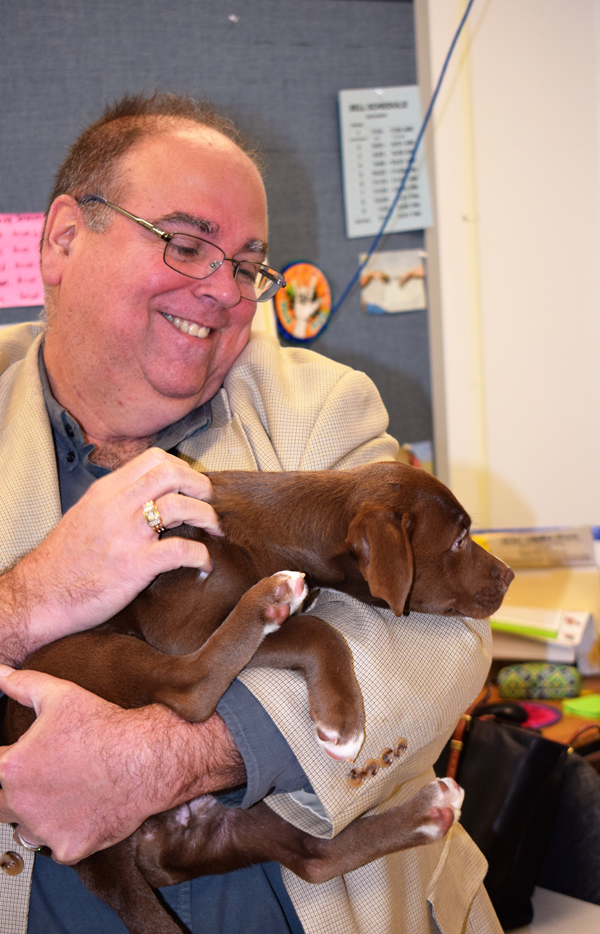 CTA President Anthony Felicio, Jr., enjoyed playing with one of the BideAwee visitors.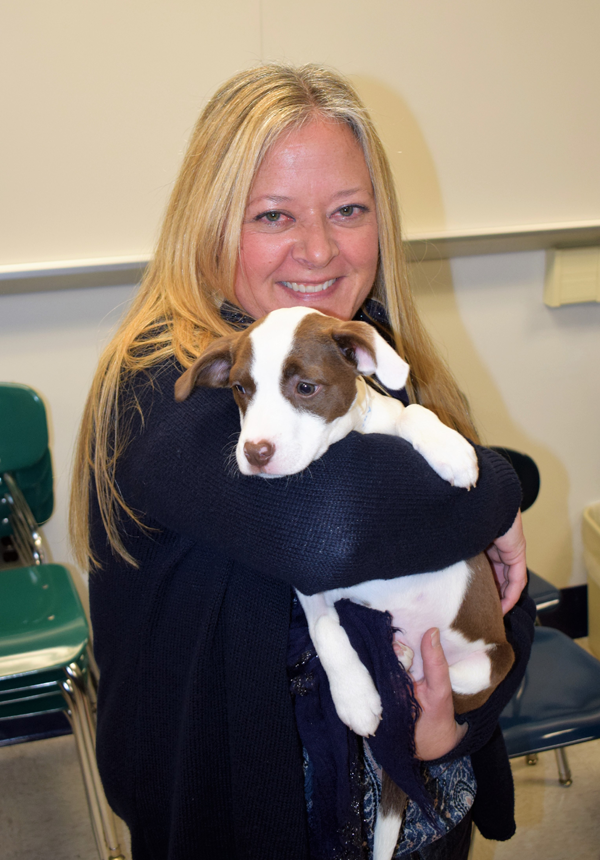 CTA member Christine Dassler enjoyed sharing this cute visitor with friends.

(photos credit: Joseph Maniaci)