November 25, 2013
CONNETQUOT TEACHERS ASSOCIATION HOSTS COMMUNITY FIREMAN 'THANK YOU' BREAKFAST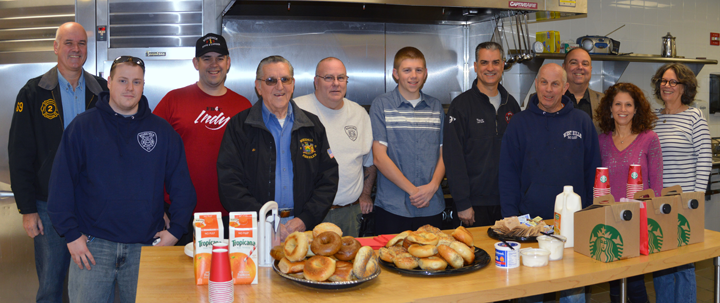 (far right) CTA President Tony Felicio, Jr., and teachers Annamarie Damore and Ginny Spiess (retired) treated the Bohemia Firefighters to a 'Thank You' breakfast on November 23rd. (missing from photo: Pat Goff)
Bohemia, NY --- During the month of November, the Connetquot Teachers Association (CTA) has made an effort to show it's appreciation to our local heroes, the volunteer firemen that protects us, and our families. On Saturday, November 23rd, CTA President Tony Felicio, Jr., and several members, took the time to visit the Bohemia and West Sayville firefighters with a 'thank you' bagel breakfast, including coffee and 'fixins'.

Felicio told the firefighters at each fire station, "On behalf of our active and retired teachers, this breakfast is a small token of our appreciation for what you volunteers do, day in and day out for our communities. Unfortunately, sometimes, people take your sacrifices for granted, and we want to let you know just how appreciated you all are. So, thank you for what you do." The CTA President also expressed his gratitude to active CTA member Annamarie Damore, who teaches at the John Pearl Elementary School, and retired teachers Pat Goff and Virginia Spiess, for arranging our 'Fireman Thank You' breakfasts.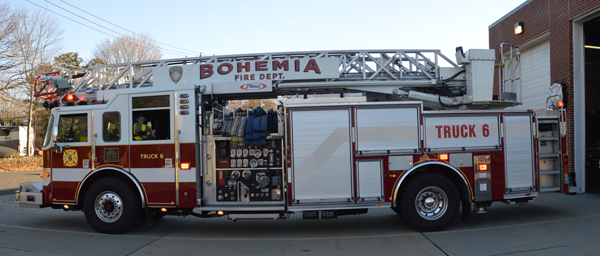 The Bohemia Fire Department breakfast was interrupted by the wail of the fire siren, and it took minutes for the volunteers to drop their coffee, put on their protective gear, and jump aboard the waiting fire engine!

On November 10th members of the CTA stopped by the Lakeland Fire House in Ronkonkoma with breakfast. Felicio would also like to thank Joann Ianne, a teacher at the Idle Hour Elementary School, for making those arrangements. The CTA President also said that arrangements are being made to visit the volunteers at Community Ambulance with their own 'Thank You' breakfast in the near future.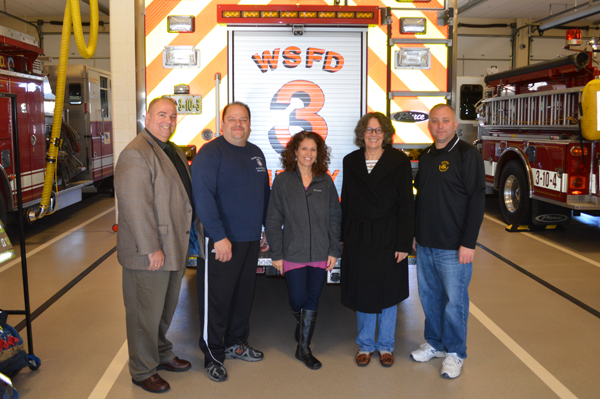 West Sayville Fire Department: Tony Felicio, Jr.,Chief of the Department Robert Doucet, Annamarie Damore, Ginny Spiess, and Assistant Chief Todd Gray.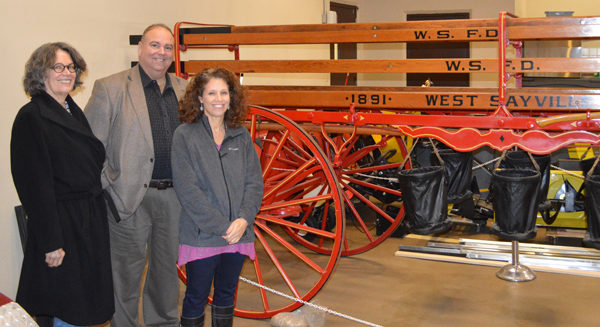 Ginny Spiess, Tony Felicio, Jr., and Annamarie Damore looking over 1891 WSFD original fire wagon.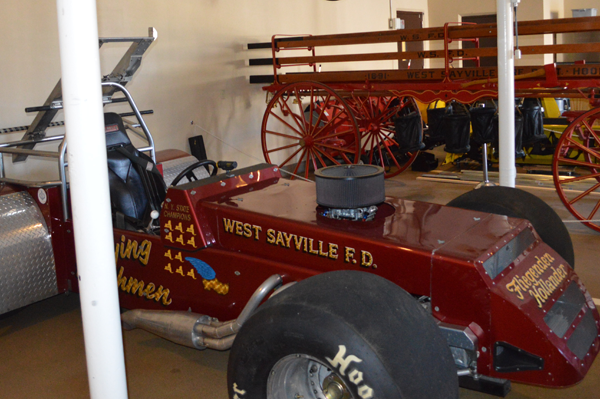 Contrast between West Sayville Fire Department fire wagon from 1891, and current 'racecar' used in firefighter competition.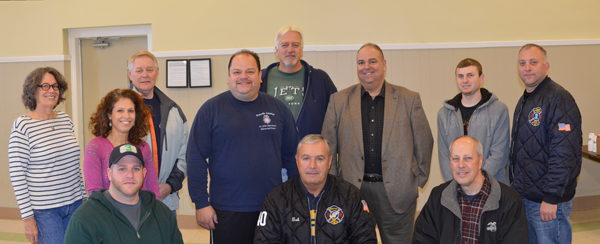 CTA President Tony Felicio, Jr., (c) and teachers (l) Ginny Spiess (retired) and Annamarie Damore treated the West Sayville Firefighters to breakfast on November 23rd.
photos by Joe Maniaci